Custom device notifications can be a powerful way to monitor what's going on in your home. You can set an alert for when your sump pump has been on for too long, or design a safeguard alert to ensure that your oven hasn't been left on when you're out of the house, and much more.
To set a custom notification:
1. Using the mobile app, navigate to a device's Settings screen by selecting it from your Devices list and tapping on the gear icon in the top right corner of that device.
2. Within the Manage tab, tap "Add custom alert" and select the state of the device (ON/OFF) and the amount of time in that state (minutes, hours, days) that you wanted to be alerted of.
4. Tap "Save" in the top right corner to let the notification magic begin.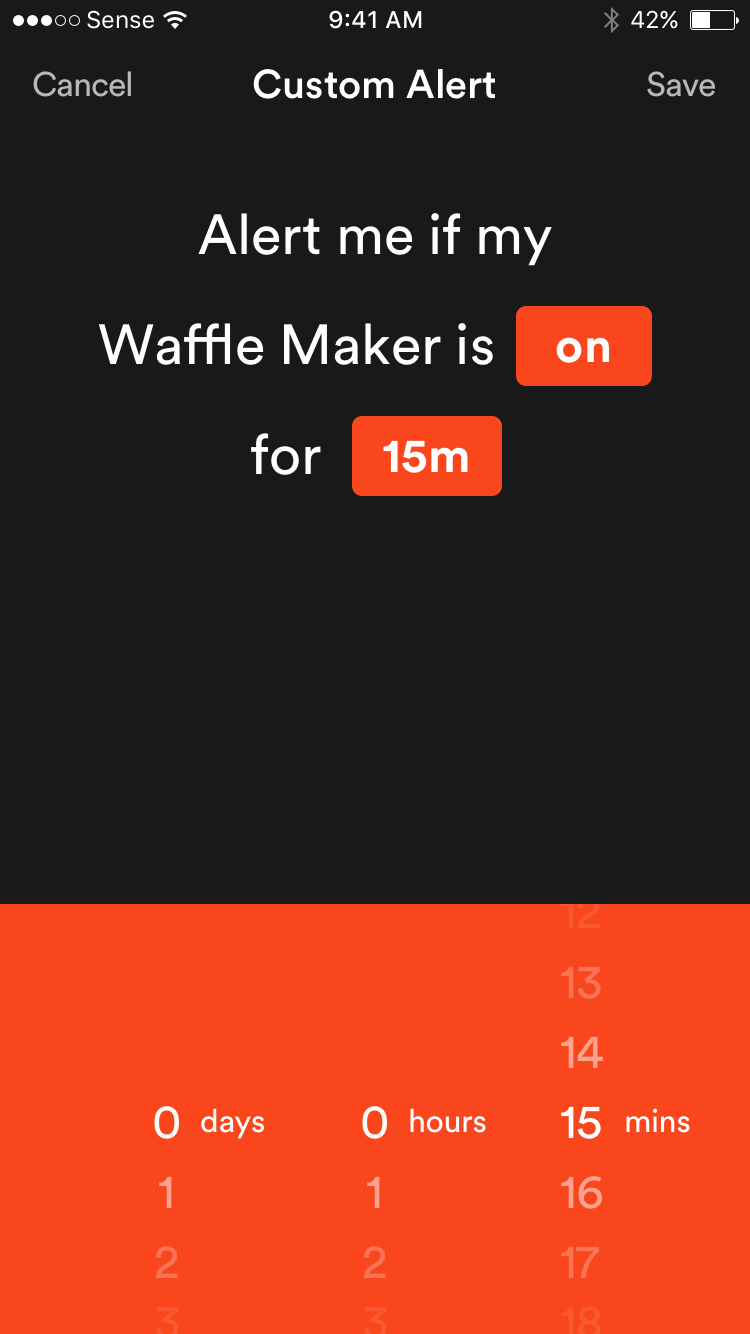 Check out this video to learn more:


Note: Custom device notification management is currently only available in the mobile apps for iOS and Android. Web app support is coming soon.